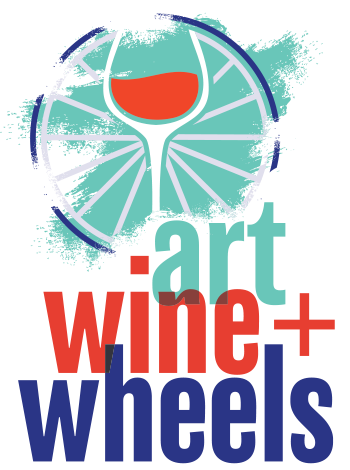 Thank You for the Memories!
With heartfelt gratitude, we extend our deepest thanks to each and every one of you who has made the Ridgeland Fine Arts Festival an unforgettable experience. Your support has fueled our passion for art, celebration, and community, and for that, we are truly grateful.  The Art, Wine, and Wheels weekend will always hold a special place in our hearts and we look forward to continuing "wine and wheels."
As we bid farewell to the Ridgeland Fine Arts Festival, we are excited to embark on a new chapter, exploring new ideas to connect with our wonderful community. While the road may be changing, our commitment to fostering vibrant community experiences remains unwavering with a diverse array of exciting events continuing to unfold throughout the year!
Join us as we dive into the winter wonderland of creativity with Wrap It Ridgeland. Embrace the season's spirit and get your holiday shopping done. Check off every gift on your list along the Ridgeland retail trail, spanning from big-name brands to local art and specialty boutiques. Winter also features the Chimneyville Arts Festival with artisan exhibits, holiday shopping, food and drinks, live music, and demonstrations.
Gear up for an adrenaline-packed spring and summer! Immerse yourself in the thrill of general cycling events that cater to riders at all levels … include the Natchez Trace Century Ride. Whether you're a seasoned cyclist or a casual enthusiast, there's something for everyone to enjoy under the sun. Experience the beauty of vintage European automobiles, exquisite craftsmanship, and a celebration of culture that will transport you to another era at the 2024 Renaissance Euro Fest.
As we embark on this new chapter, it's important to note that beloved events like the Sante South Food and Wine Festival (May 4, 2024) and Natchez Trace Century Ride are not going anywhere, they will continue to enhance our community calendar with their unique experiences.
Dive into a plethora of community experiences by exploring our general events page – your hub for all things community-centric.
Thank you for being part of our journey, and we can't wait to create more unforgettable moments together!
Cheers to the next adventure!